World of Sounds - Group 1360 - Puzzle 5 Codycross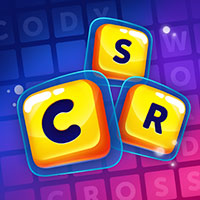 CodyCross is a brand new game developed by Fanatee. The idea behing this trivia app is very simple actually. You are given various crossword clues and you have to guess the correct answers. For each answer that you find you get bonus letters which will help you at the end find the hidden keyword. There are several worlds in this update and as the developers have mentioned, the game is soon going to be available for all Android devices as well. Please find below all the CodyCross World of Sounds - Group 1360 - Puzzle 5 Answers.
Still can't find a specific level? Leave a comment below and we will be more than happy to help you out!
World of Sounds - Group 1360 - Puzzle 5
James Dean's character in Rebel Without a Cause:
Strong Southern woman is called a Steel this:
Villain Antiochus hires in Pericles:
__ Kwan, five time world champion figure skater:
"Derby" car type raced by Cub Scouts:
Ancient Mayan city next to the Guatemalan border:
Krusty is a character in this cartoon, The __:
Adding a layer of tiny pieces of bread:
Presidential number assigned to Joe Biden:
I'm tired of getting the fuzzy end of the __:
Wendy tells Peter Pan that these are kisses:
Farmer and merchant class of Hindu society:
Go back to level list
Loading comments...please wait...