Codycross answers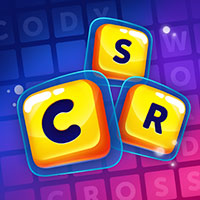 Hello everyone! Thank you visiting our website, here you will be able to find all the answers for Codycross Game. Codycross is the new wonderful word game developed by Fanatee, known by his best puzzle word games on the android and apple store.
Join CodyCross, a friendly alien that has crash-landed on Earth and counts on your help to learn about our planet! Travel across space and time as you unveil our planet's history and humanity's accomplishments through themed puzzles in this challenging word game. Solve crosswords and explore beautiful sceneries, use your knowledge and skills in a one-of-a-kind word game, where every correct answer takes you closer to completing the puzzle and revealing the secret word!
The answers are divided into several pages to keep it clear.
How to play CodyCross
Well it is pretty easy to play Crodycross, especially if you have played other 'word-based games' before. First you have to select your language, since Codycross is available in 9 languages and many more can be added in the next months. The game is organized in `Worlds` or categories. Each world has 20 groups and each groups has 5 puzzles. Each puzzle contains 15-20 clues. All you have to do is guess the clues to pass to the next group.
How To Download CodyCross?
Although, initially it was only available for iOS users, its humongous success with the users compelled the developers to make it available on Playstore as well. Another bad news for all of you our fellow visitors is that you should have a minimum iOS version of 9 running on your smartphone or tablet in order to play Codycross. In case you haven't upgraded yet your smartphone to the latest iOS firmware and are looking to play this wonderful exciting new game, this is the best reason why you should upgrade right away. If you are already above iOS 9 then simply click on the button below. You will be redirected to the respective appstore from where you can start your download. Last but not least, if you are facing any difficulties in solving any of the codycross levels, do not hesitate to leave a comment below. One of our representatives will be more than happy to assist you with the solution of the level you are stuck.
Thank you once again for visiting our site!
Loading comments...please wait...
Codycross solutions for other languages: