Wild West - Group 426 - Puzzle 3 Codycross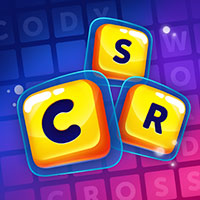 Please find below all the CodyCross Wild West - Group 426 - Puzzle 3 Answers. CodyCross is a brand new game developed by Fanatee. The idea behing this trivia app is very simple actually. You are given various crossword clues and you have to guess the correct answers. For each answer that you find you get bonus letters which will help you at the end find the hidden keyword. There are several worlds in this update and as the developers have mentioned, the game is soon going to be available for all Android devices as well.
Still can't find a specific level? Leave a comment below and we will be more than happy to help you out!
Wild West - Group 426 - Puzzle 3
Ingrid Bergman & Greta Garbo were born here:
Nick __, British novelist of About a Boy:
African religion practiced in New Orleans:
__ agent, spy working for two opposing sides:
Dutch beer brand named after the Dutch capital:
__ Graf, former German tennis champ with 22 titles:
The opposite of formal attire:
__-me-not, Alaskan state flower:
Dutch beer brand, sounds similar to Dutch capital:
African religion followed in New Orleans:
Go back to level list
Loading comments...please wait...
Codycross solutions for other languages: