Under the sea - Group 21 - Puzzle 5 Codycross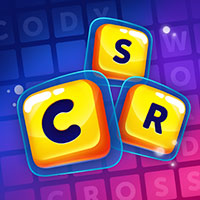 Please find below all the CodyCross Under the sea - Group 21 - Puzzle 5 Answers. CodyCross is a brand new game developed by Fanatee. The idea behing this trivia app is very simple actually. You are given various crossword clues and you have to guess the correct answers. For each answer that you find you get bonus letters which will help you at the end find the hidden keyword. There are several worlds in this update and as the developers have mentioned, the game is soon going to be available for all Android devices as well.
Still can't find a specific level? Leave a comment below and we will be more than happy to help you out!
Under the sea - Group 21 - Puzzle 5
Towards the opposite direction to east:
To adorn something with ornaments:
Movie in which Keanu drove a Mustang Boss '69:
Like a cauliflower with green heads:
Cable-stayed/suspension bridge in New York City:
Elastic protein of the skin, bone, and tissues:
A large area of land covered with ice:
Five-limbed sea creature, named after lights in space:
Iggy Azalea's real first name:
Nobleman ranking next below an earl:
Woodwind instrument used in Hungarian music:
Echinoderm belonging to the class Asteroidea:
Custom device to hold teeth in position:
Nightcrawler and __ actor, Jake Gyllenhaal:
Sailboat with two or more masts:
High overshoes worn, especially in snow and slush:
A white __ is a possession with no use:
The most abundant protein in mammals:
A period of six months in US college:
A half-year period of study in US college:
Go back to level list
Loading comments...please wait...
Codycross solutions for other languages: