Treasure Island - Group 1038 - Puzzle 1 Codycross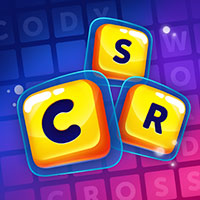 CodyCross is a brand new game developed by Fanatee. The idea behing this trivia app is very simple actually. You are given various crossword clues and you have to guess the correct answers. For each answer that you find you get bonus letters which will help you at the end find the hidden keyword. There are several worlds in this update and as the developers have mentioned, the game is soon going to be available for all Android devices as well. Please find below all the CodyCross Treasure Island - Group 1038 - Puzzle 1 Answers.
Still can't find a specific level? Leave a comment below and we will be more than happy to help you out!
Treasure Island - Group 1038 - Puzzle 1
Norse ocean-going explorers of history:
Ryan Gosling is this type of driver in Drive movie:
A traditional Spanish drink of wine and cut fruits:
Eight-pointed cross of Mediterranean island:
This child boulder sang Picture and Cowboy:
Edith, author of The House of Mirth:
A retro hairstyle; a dangerous home:
Each nail is enhanced with gel or acrylic:
Nintendo Wii game: The Legend of Zelda: __ Sword:
Canadian Scott who tries to woo Ramona Flowers:
Embracing marble statue by Auguste Rodin:
Acting brothers Alec, Daniel, William and Stephen:
Eisenhower was president for most of this decade:
This "child boulder" sang Bawitdaba and Cowboy:
Go back to level list
Loading comments...please wait...