Treasure Island - Group 1028 - Puzzle 4 Codycross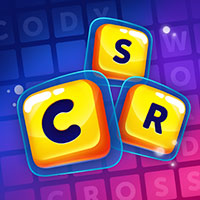 CodyCross is a brand new game developed by Fanatee. The idea behing this trivia app is very simple actually. You are given various crossword clues and you have to guess the correct answers. For each answer that you find you get bonus letters which will help you at the end find the hidden keyword. There are several worlds in this update and as the developers have mentioned, the game is soon going to be available for all Android devices as well. Please find below all the CodyCross Treasure Island - Group 1028 - Puzzle 4 Answers.
Still can't find a specific level? Leave a comment below and we will be more than happy to help you out!
Treasure Island - Group 1028 - Puzzle 4
An ocean creature capable of pregnancy:
Masculinity-promoting hit for the Village People:
Actress who starred in Vice and American Hustle:
Pot for a witch to brew potions in:
Small French sweet made of sandwiched meringues:
You might be said to kill two birds with it:
Man who invented quick-freezing; food company:
Particle physics machine, the Large Hadron __:
Feline love interest of Pepe le Pew:
Ascension Island lies in this ocean:
Outer line or limit of a cricket pitch:
Item of clothing that sparked a New York riot 1922:
A person's ability to enter into a legal agreement:
Seasonal allergy sparked by grasses and pollen:
Tops knitted with yarn, popular in winter:
Japanese cooking show known for themed ingredient:
A male ocean creature, carries its eggs in a pouch:
Go back to level list
Loading comments...please wait...