Transports - Group 112 - Puzzle 5 Codycross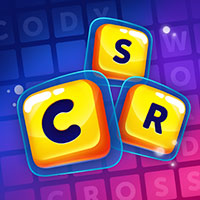 CodyCross is a brand new game developed by Fanatee. The idea behing this trivia app is very simple actually. You are given various crossword clues and you have to guess the correct answers. For each answer that you find you get bonus letters which will help you at the end find the hidden keyword. There are several worlds in this update and as the developers have mentioned, the game is soon going to be available for all Android devices as well. Please find below all the CodyCross Transports - Group 112 - Puzzle 5 Answers.
Still can't find a specific level? Leave a comment below and we will be more than happy to help you out!
Transports - Group 112 - Puzzle 5
Cheese popular with kids can be peeled apart:
Taken without permission, robbed:
Test by a surgeon on a sample of tissue:
Spider's masterpiece, hate to walk into them:
Ancient city, Turkey's capital:
Main character of The Jungle Book, Disney film:
Wide-legged trousers of the 1970s:
"Cloak and __" stories of intrigue:
Possibility of harm or injury, risk, trouble:
Mysterious affair at __. An A. Christie's novel:
Enlisted Naval member, below petty officer:
Ringed planet; now-defunct US car model:
Go back to level list
Loading comments...please wait...