Transports - Group 106 - Puzzle 3 Codycross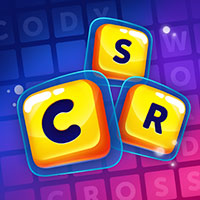 CodyCross is a brand new game developed by Fanatee. The idea behing this trivia app is very simple actually. You are given various crossword clues and you have to guess the correct answers. For each answer that you find you get bonus letters which will help you at the end find the hidden keyword. There are several worlds in this update and as the developers have mentioned, the game is soon going to be available for all Android devices as well. Please find below all the CodyCross Transports - Group 106 - Puzzle 3 Answers.
Still can't find a specific level? Leave a comment below and we will be more than happy to help you out!
Transports - Group 106 - Puzzle 3
To feel embarrassed about something:
__ sour, hard liquor mixed with lemon juice:
Practices to keep your teeth healthy:
Automobile, car, truck, bus, SUV:
Street where the British Prime Minister lives:
Four periods of yearly weather changes:
Espionage film starring Redford and Pitt:
Keel __, punishment of being dragged under a ship:
__ Beam, one of the Olympic gymnastic events:
I Dream of __, fantasy sitcom of the 60's:
Nemesis of Dalmatians everywhere:
A room where young children can play:
Royal teacher in Burmese Buddhism:
__ clingfish live on sea urchins:
Matching pullover and cardigan worn together:
Sedative but toxic plant; it killed Socrates:
1960s Brazilian Bossa Nova song, The Girl From __:
Basic practices to stay clean and healthy:
Go back to level list
Loading comments...please wait...