Train Travel - Group 702 - Puzzle 5 Codycross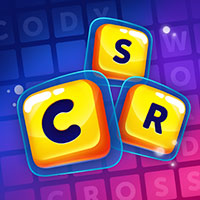 Please find below all the CodyCross Train Travel - Group 702 - Puzzle 5 Answers. CodyCross is a brand new game developed by Fanatee. The idea behing this trivia app is very simple actually. You are given various crossword clues and you have to guess the correct answers. For each answer that you find you get bonus letters which will help you at the end find the hidden keyword. There are several worlds in this update and as the developers have mentioned, the game is soon going to be available for all Android devices as well.
Still can't find a specific level? Leave a comment below and we will be more than happy to help you out!
Train Travel - Group 702 - Puzzle 5
Upright furniture for hanging caps and beanies:
Well-known celebrity, extremely famous person:
Traditional singing-speech of monks:
Race in which two win simultaneously:
Can be trusted and counted on:
Outfit worn to conceal one's identity:
Forced to take an alternative route:
Ornate food container to serve Japanese cuisine:
Eloquent, persuasive speaking or writing:
Friend who is a perfect match:
Bubbly skin-cleaning liquid in a pump-dispenser:
Something that is superficially attractive:
Marked with lots of tiny dots:
Person who accurately measures land and buildings:
Go back to level list
Loading comments...please wait...
Codycross solutions for other languages: