Street Fair - Group 1320 - Puzzle 5 Codycross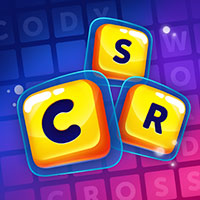 CodyCross is a brand new game developed by Fanatee. The idea behing this trivia app is very simple actually. You are given various crossword clues and you have to guess the correct answers. For each answer that you find you get bonus letters which will help you at the end find the hidden keyword. There are several worlds in this update and as the developers have mentioned, the game is soon going to be available for all Android devices as well. Please find below all the CodyCross Street Fair - Group 1320 - Puzzle 5 Answers.
Still can't find a specific level? Leave a comment below and we will be more than happy to help you out!
Street Fair - Group 1320 - Puzzle 5
Christmas decoration made by frozen water droplets:
Edina Monsoon's daughter in Ab Fab:
12th-century North African Berbers:
Fashionable window treatment to block sunlight:
Antiquated term for lessened tension:
The insulating fat layer of whales and seals:
Lowering of heat in air; causes condensation, rain:
Firewood burned until Twelfth Night:
Spanish name meaning follower of Christ:
Medical term for the windpipe:
Glen __, Sex Pistols and Rich Kids bassist:
Biologist who created a vaccine for anthrax:
Birth name of Lewis Carroll: Charles Lutwidge __:
Dunder __, paper company in The Office:
Go back to level list
Loading comments...please wait...
Codycross solutions for other languages: