Space Exploration - Group 920 - Puzzle 4 Codycross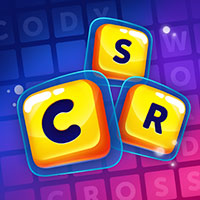 CodyCross is a brand new game developed by Fanatee. The idea behing this trivia app is very simple actually. You are given various crossword clues and you have to guess the correct answers. For each answer that you find you get bonus letters which will help you at the end find the hidden keyword. There are several worlds in this update and as the developers have mentioned, the game is soon going to be available for all Android devices as well. Please find below all the CodyCross Space Exploration - Group 920 - Puzzle 4 Answers.
Still can't find a specific level? Leave a comment below and we will be more than happy to help you out!
Space Exploration - Group 920 - Puzzle 4
__ makes the heart grow fonder:
Knotted, twisted, as with curly hair:
Professional who measures risk, uncertainty:
Person who readies for disaster by stockpiling:
Dark Horse Comics' red-skinned cambion:
Tom who's a police commissioner on Blue Bloods:
To move in a group based on season, like birds:
__ Creepers, popular jazz song of the 1930s:
Marooned sailor from Treasure Island:
Ray, first Welsh actor to win an Academy Award:
Enclosed zone for digging in a playground:
Flip this nickel coin or non-cow burger:
Go back to level list
Loading comments...please wait...
Codycross solutions for other languages: