Space Exploration - Group 920 - Puzzle 1 Codycross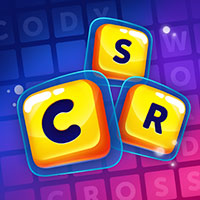 CodyCross is a brand new game developed by Fanatee. The idea behing this trivia app is very simple actually. You are given various crossword clues and you have to guess the correct answers. For each answer that you find you get bonus letters which will help you at the end find the hidden keyword. There are several worlds in this update and as the developers have mentioned, the game is soon going to be available for all Android devices as well. Please find below all the CodyCross Space Exploration - Group 920 - Puzzle 1 Answers.
Still can't find a specific level? Leave a comment below and we will be more than happy to help you out!
Space Exploration - Group 920 - Puzzle 1
Apple's brand of mobile telephone:
Way to cook food at high heat using hot oil:
A 60s-themed show starring Jon Hamm as Don Draper:
House arrest, generally at night-time:
Field-side seating area for a baseball team:
You're the One That I Want comes from this musical:
Timothy Leary phrase, "turn on, __, drop out":
The blue no 4 engine in Thomas the Tank Engine:
__ and Shepherds, Purcell song from The Libertine:
Add yeast to bread so it will rise:
Corn-cutting tool with semi-circular blade:
Tropical breeze catching verandas:
Shorter of the two bones in the forearm:
Game show formerly known as Press Your Luck:
The spiritual leader known as Siddhartha Gautama:
Women's pants that end between the knee and ankle:
Go back to level list
Loading comments...please wait...
Codycross solutions for other languages: