Space Exploration - Group 918 - Puzzle 3 Codycross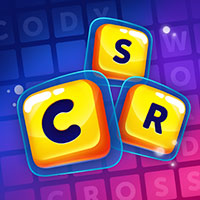 CodyCross is a brand new game developed by Fanatee. The idea behing this trivia app is very simple actually. You are given various crossword clues and you have to guess the correct answers. For each answer that you find you get bonus letters which will help you at the end find the hidden keyword. There are several worlds in this update and as the developers have mentioned, the game is soon going to be available for all Android devices as well. Please find below all the CodyCross Space Exploration - Group 918 - Puzzle 3 Answers.
Still can't find a specific level? Leave a comment below and we will be more than happy to help you out!
Space Exploration - Group 918 - Puzzle 3
The name of Pocahontas' grandmother:
When the typical work week begins:
The light-sensitive region of the eye:
State in India with five rivers:
The Tyrannosaurus rex from the Rugrats franchise:
Nemeses of the Jets, in the musical:
Passenger bird that died out, others hang in park:
Potatoes served boiled and squashed:
Archbishop of Canterbury 1162-1170: Thomas __:
This Italian Liguria capital is also called Genoa:
Military four-wheel drive, aka HMMWV:
Magikarp's signature battle move in Pokémon:
Business casual version of a suit jacket:
In a witch, it's bad; in Boston, it means cool:
Messenger aka homing bird once very popular:
Go back to level list
Loading comments...please wait...