Space Exploration - Group 917 - Puzzle 5 Codycross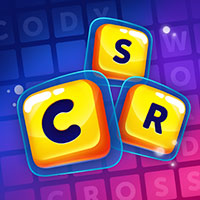 CodyCross is a brand new game developed by Fanatee. The idea behing this trivia app is very simple actually. You are given various crossword clues and you have to guess the correct answers. For each answer that you find you get bonus letters which will help you at the end find the hidden keyword. There are several worlds in this update and as the developers have mentioned, the game is soon going to be available for all Android devices as well. Please find below all the CodyCross Space Exploration - Group 917 - Puzzle 5 Answers.
Still can't find a specific level? Leave a comment below and we will be more than happy to help you out!
Space Exploration - Group 917 - Puzzle 5
Film starring Alec Guinness: "Kind Hearts and __":
Look after someone's property while they're away:
These ribs are not connected to the breastbone:
They often change on your phone after an update:
Keep in check, control the temperature:
Traditional Scottish oatmeal breakfast:
Get a pedicure to put paint on these:
Mohammed __, cricket, soccer UAE stadium:
Radovan __, guilty of war crimes at Srebrenica:
Sir Percy __, the Scarlet Pimpernel's true self:
Flower named after its scent with climbing vines:
Asian steppes leafless shrubs:
Béton brut in French, the substance of Brutalism:
Airport in East Farmingdale, NY:
When something sells quickly, they sell like __:
Go back to level list
Loading comments...please wait...
Codycross solutions for other languages: