Space Exploration - Group 917 - Puzzle 4 Codycross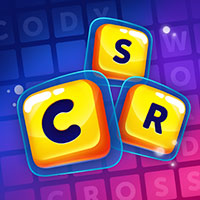 CodyCross is a brand new game developed by Fanatee. The idea behing this trivia app is very simple actually. You are given various crossword clues and you have to guess the correct answers. For each answer that you find you get bonus letters which will help you at the end find the hidden keyword. There are several worlds in this update and as the developers have mentioned, the game is soon going to be available for all Android devices as well. Please find below all the CodyCross Space Exploration - Group 917 - Puzzle 4 Answers.
Still can't find a specific level? Leave a comment below and we will be more than happy to help you out!
Space Exploration - Group 917 - Puzzle 4
Small Hawaiian stringed instrument:
Chinese name for the Yellow River:
Word that describes a baby prone to painful crying:
This British Potter wrote The Tale of Peter Rabbit:
Rich Planet Express intern in Futurama:
New Orleans is known for this transportation:
Like the clocks in Salvador Dali's paintings:
1957 Soviet satellites sent into orbit:
Powerful people are known as movers and these:
You're "under" it if you're feeling unwell:
Mathematics that uses numbers and letters:
Force someone to serve in a navy:
Charge a government official with misconduct:
Pigs eat from these receptacles:
External ridges or rims for strengthening:
The New York hockey team that plays in Manhattan:
Toto's owner in The Wizard of Oz:
Go back to level list
Loading comments...please wait...
Codycross solutions for other languages: