Space Exploration - Group 917 - Puzzle 3 Codycross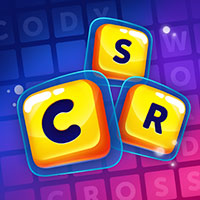 CodyCross is a brand new game developed by Fanatee. The idea behing this trivia app is very simple actually. You are given various crossword clues and you have to guess the correct answers. For each answer that you find you get bonus letters which will help you at the end find the hidden keyword. There are several worlds in this update and as the developers have mentioned, the game is soon going to be available for all Android devices as well. Please find below all the CodyCross Space Exploration - Group 917 - Puzzle 3 Answers.
Still can't find a specific level? Leave a comment below and we will be more than happy to help you out!
Space Exploration - Group 917 - Puzzle 3
G, PG, R designation for a film:
Merida's mother, Queen of DunBroch in Brave:
Hobbes' partner in crime in the comic strip:
The element with the atomic number 2:
Disasters, catastrophes, emergencies:
Children's book by Shel Silverstein: The __ Tree:
Strong Trappist beer, less strong than tripel:
Saint __, tropical isle for Napoleonic exile:
Singer with Chicago, Peter __:
Material placed under a movable carpet:
This country's flag features a maple leaf:
Freeman, Lawrence or Scorsese:
Sugary liquid from flowers that bees are drawn to:
Number of minutes in an ice hockey period:
Siberia makes up about 77 percent of this country:
Surrealist artist Fini, she painted Rogomelec:
Common nickname for Abraham Lincoln, __ Abe:
Original name of game called "Clue" in the U.S.:
Go back to level list
Loading comments...please wait...