Space Exploration - Group 916 - Puzzle 5 Codycross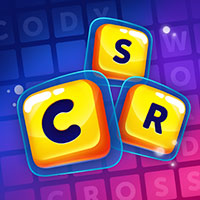 CodyCross is a brand new game developed by Fanatee. The idea behing this trivia app is very simple actually. You are given various crossword clues and you have to guess the correct answers. For each answer that you find you get bonus letters which will help you at the end find the hidden keyword. There are several worlds in this update and as the developers have mentioned, the game is soon going to be available for all Android devices as well. Please find below all the CodyCross Space Exploration - Group 916 - Puzzle 5 Answers.
Still can't find a specific level? Leave a comment below and we will be more than happy to help you out!
Space Exploration - Group 916 - Puzzle 5
The Thracian gladiator who led an uprising:
US state sounds like an unworn sweater!:
Conversion of raw data into working insight:
Ad hoc, unannounced performance:
Nutritionally dense grain related to rhubarb:
Petitioning a court to overturn a prior judgment:
Flying reptiles from the Greek for "wing lizard":
TV host nicknamed America's oldest teenager:
Sugarbaker sisters were two of these TV women:
Go back to level list
Loading comments...please wait...