Space Exploration - Group 916 - Puzzle 2 Codycross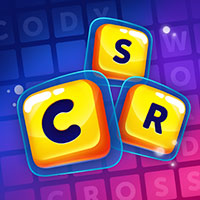 CodyCross is a brand new game developed by Fanatee. The idea behing this trivia app is very simple actually. You are given various crossword clues and you have to guess the correct answers. For each answer that you find you get bonus letters which will help you at the end find the hidden keyword. There are several worlds in this update and as the developers have mentioned, the game is soon going to be available for all Android devices as well. Please find below all the CodyCross Space Exploration - Group 916 - Puzzle 2 Answers.
Still can't find a specific level? Leave a comment below and we will be more than happy to help you out!
Space Exploration - Group 916 - Puzzle 2
Dutch painter who created The Starry Night:
The bone also called the breastbone:
Mathematical philosopher Imre:
Someone ready to fight has __ their shoulder:
Coveted clothes from decades gone by:
Toni Morrison's book on life after slavery:
Italian tube-shaped stuffed pastries:
City in southern Spain that grew around lead mines:
Terry __; former Monty Python member:
The Eight in 2015 Tarantino Western thriller:
Inuit Marauders member born Kodiak Noatak:
The penny-farthing was an early form of it:
Long curling wind instrument, similar to a snake:
Someone with a grudge has __ their shoulder:
Lincoln gave one at Gettysburg:
Macy's Thanksgiving Day is one of these:
Go back to level list
Loading comments...please wait...
Codycross solutions for other languages: