Space Exploration - Group 915 - Puzzle 2 Codycross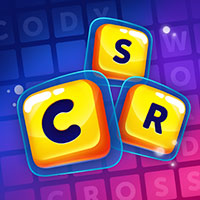 CodyCross is a brand new game developed by Fanatee. The idea behing this trivia app is very simple actually. You are given various crossword clues and you have to guess the correct answers. For each answer that you find you get bonus letters which will help you at the end find the hidden keyword. There are several worlds in this update and as the developers have mentioned, the game is soon going to be available for all Android devices as well. Please find below all the CodyCross Space Exploration - Group 915 - Puzzle 2 Answers.
Still can't find a specific level? Leave a comment below and we will be more than happy to help you out!
Space Exploration - Group 915 - Puzzle 2
Action used to make butter manually:
Hot-aired ones are ridden in the sky:
Medieval title of European border-defender:
Oversized sunglasses originally for pilots:
___ Foster Jenkins, famed for her awful singing:
1995 cult classic film with Jay and Silent Bob:
Antiquated word for a whitetail deer:
To rescue her father, she'll travel by tesseract:
Fey __-Sade; undercover agent in Doctor Who comics:
The river Danube flows into it:
Second largest moon of Jupiter:
Settlers aided by Tisquantum of the Patuxet tribe:
Go back to level list
Loading comments...please wait...
Codycross solutions for other languages: