Space Exploration - Group 914 - Puzzle 4 Codycross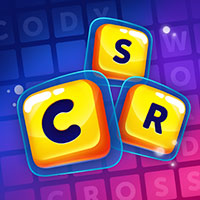 CodyCross is a brand new game developed by Fanatee. The idea behing this trivia app is very simple actually. You are given various crossword clues and you have to guess the correct answers. For each answer that you find you get bonus letters which will help you at the end find the hidden keyword. There are several worlds in this update and as the developers have mentioned, the game is soon going to be available for all Android devices as well. Please find below all the CodyCross Space Exploration - Group 914 - Puzzle 4 Answers.
Still can't find a specific level? Leave a comment below and we will be more than happy to help you out!
Space Exploration - Group 914 - Puzzle 4
Tripping hazards get in this place, like pets:
Network of pipes to channel rainwater off roofs:
Inventor of homeopathy, Samuel __:
2012 film about a teenager with telekinesis:
A biology term relating to the absence of oxygen:
The tiny receptors on the tongue's surface:
J. R. R. Tolkien's 1937 novel:
Where players gather for bridge:
Tennis events in US, Britain, France, Australia:
Singer-songwriter of American Pie:
Greek man so handsome he loved his own reflection:
Indianapolis football team city origin's:
Phrase found on US coins: __ unum:
Go back to level list
Loading comments...please wait...
Codycross solutions for other languages: