Space Exploration - Group 914 - Puzzle 1 Codycross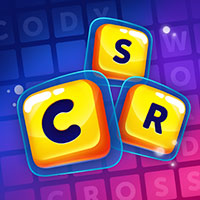 CodyCross is a brand new game developed by Fanatee. The idea behing this trivia app is very simple actually. You are given various crossword clues and you have to guess the correct answers. For each answer that you find you get bonus letters which will help you at the end find the hidden keyword. There are several worlds in this update and as the developers have mentioned, the game is soon going to be available for all Android devices as well. Please find below all the CodyCross Space Exploration - Group 914 - Puzzle 1 Answers.
Still can't find a specific level? Leave a comment below and we will be more than happy to help you out!
Space Exploration - Group 914 - Puzzle 1
Established the size of something:
Famous gangster imprisoned for tax evasion in 1931:
Third level; former term for part of the Cenozoic:
Crime of breaking into a building:
Ready __, table for simple accounting calculations:
It can be compound, impacted or greenstick:
Monetary amount declined in Any Old Iron:
The focus of Captain Ahab's obsession:
It's also called a garbanzo bean:
Famous sci-fi series set on the Enterprise:
Freestanding tub that's old-fashioned and trendy:
Cove in W Greenland, home to whales and icebergs:
Alchemists thought it was a universal solvent:
A character from Monsters Inc, Mike __:
The midwestern state where is Chicago:
Former quarterback for the Broncos and Jets:
The midwestern state that's home to Chicago:
Go back to level list
Loading comments...please wait...