Space Exploration - Group 913 - Puzzle 4 Codycross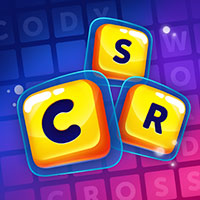 CodyCross is a brand new game developed by Fanatee. The idea behing this trivia app is very simple actually. You are given various crossword clues and you have to guess the correct answers. For each answer that you find you get bonus letters which will help you at the end find the hidden keyword. There are several worlds in this update and as the developers have mentioned, the game is soon going to be available for all Android devices as well. Please find below all the CodyCross Space Exploration - Group 913 - Puzzle 4 Answers.
Still can't find a specific level? Leave a comment below and we will be more than happy to help you out!
Space Exploration - Group 913 - Puzzle 4
Martial arts expert from Rogue One and Ip Man:
Southernmost government region of New Zealand:
Highway 61 __, Dylan LP with Like a Rolling Stone:
Irish patriot and muse of W B Yeats:
Nice setting for a musical, on Sunday, with George:
Their trunks have 40,000 muscles:
A book that lists words as groups of synonyms:
The tuxedo cat often seen chasing Tweety:
Device for measuring air pressure:
Early education spot where kids read picture books:
2016 Republican National Convention city:
Go back to level list
Loading comments...please wait...
Codycross solutions for other languages: