Space Exploration - Group 912 - Puzzle 3 Codycross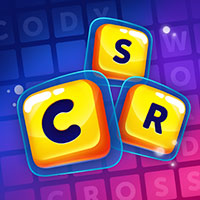 CodyCross is a brand new game developed by Fanatee. The idea behing this trivia app is very simple actually. You are given various crossword clues and you have to guess the correct answers. For each answer that you find you get bonus letters which will help you at the end find the hidden keyword. There are several worlds in this update and as the developers have mentioned, the game is soon going to be available for all Android devices as well. Please find below all the CodyCross Space Exploration - Group 912 - Puzzle 3 Answers.
Still can't find a specific level? Leave a comment below and we will be more than happy to help you out!
Space Exploration - Group 912 - Puzzle 3
Live TV shows may be previously this:
A person who has broken the law, a crook:
Indian city on the Ganges once called Benares:
James __; invented a portable vacuum cleaner:
Monty Python had this of Silly Walks:
Book page, wider than the others and bent back:
Where Dorothy and her friends strolled:
Heroine created by Roy Thomas and Barry Windsor Smith:
Garden flower, lemon-scented leaves make oil:
Saiga __; endangered ruminant of Eurasian steppe:
First name shared by Lenin and Putin:
Jazz tone played at a different pitch to standard:
Main vegetables in marinara sauce:
Collective term for goal posts and crossbar:
Edward Albee play, Who's Afraid of __ Woolf?:
Go back to level list
Loading comments...please wait...
Codycross solutions for other languages: