Space Exploration - Group 911 - Puzzle 5 Codycross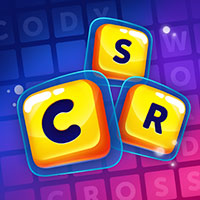 CodyCross is a brand new game developed by Fanatee. The idea behing this trivia app is very simple actually. You are given various crossword clues and you have to guess the correct answers. For each answer that you find you get bonus letters which will help you at the end find the hidden keyword. There are several worlds in this update and as the developers have mentioned, the game is soon going to be available for all Android devices as well. Please find below all the CodyCross Space Exploration - Group 911 - Puzzle 5 Answers.
Still can't find a specific level? Leave a comment below and we will be more than happy to help you out!
Space Exploration - Group 911 - Puzzle 5
Wooden rice paddle used in Asian cuisine:
Author of Death Comes to Pemberley:
An electrical powering device; physical attack:
Kenny Chesney sings about this sexy vehicle:
Science and study of unidentified flying objects:
Scavenging bird like a condor:
General Motors car brand or Ottawa Indian chief:
__ by the Dozen, 2003 Steve Martin comedy:
It's light, metallic and has the atomic number 3:
A knitted shirt with long sleeves:
Idiomatic term meaning married:
Go back to level list
Loading comments...please wait...