Space Exploration - Group 911 - Puzzle 3 Codycross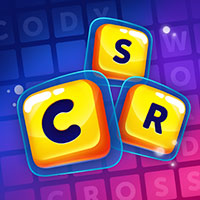 CodyCross is a brand new game developed by Fanatee. The idea behing this trivia app is very simple actually. You are given various crossword clues and you have to guess the correct answers. For each answer that you find you get bonus letters which will help you at the end find the hidden keyword. There are several worlds in this update and as the developers have mentioned, the game is soon going to be available for all Android devices as well. Please find below all the CodyCross Space Exploration - Group 911 - Puzzle 3 Answers.
Still can't find a specific level? Leave a comment below and we will be more than happy to help you out!
Space Exploration - Group 911 - Puzzle 3
A voice does this when yelling in a cave:
Interest and dividends for good investors:
To take great pleasure in something:
Hergé wrote about this character's adventures:
The fictional city where Family Guy is set:
The United States independence date, __ of July:
Jessye __, US soprano known for Wagnerian parts:
Historic desert road across California:
Astronomers search for one in a habitable zone:
Common first name of Greene, Judd, and Olsen:
Academy award winner for song Glory:
Scottish, Canadian, or Japanese "water of life":
Go back to level list
Loading comments...please wait...