Space Exploration - Group 911 - Puzzle 2 Codycross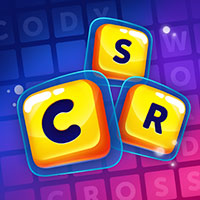 CodyCross is a brand new game developed by Fanatee. The idea behing this trivia app is very simple actually. You are given various crossword clues and you have to guess the correct answers. For each answer that you find you get bonus letters which will help you at the end find the hidden keyword. There are several worlds in this update and as the developers have mentioned, the game is soon going to be available for all Android devices as well. Please find below all the CodyCross Space Exploration - Group 911 - Puzzle 2 Answers.
Still can't find a specific level? Leave a comment below and we will be more than happy to help you out!
Space Exploration - Group 911 - Puzzle 2
Turkish city partly in Europe and partly in Asia:
Dessert at Thanksgiving filled with fall fruit:
Martin who directed Raging Bull and Goodfellas:
Feeling upbeat, like a proton?:
__ the Sky, Saxon song about observing the heavens:
Benjamin, US inventor who flew his kite in a storm:
Kazakhstan space facility with Vostok 1 launchpad:
US artist who painted dogs playing poker:
An African baboon with red and blue face:
US pitchers have thrown this quicker than 100 mph:
An African Cercopithecinae with red and blue face:
Go back to level list
Loading comments...please wait...
Codycross solutions for other languages: