Space Exploration - Group 910 - Puzzle 4 Codycross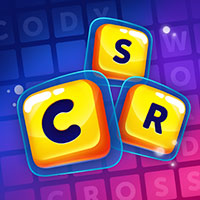 CodyCross is a brand new game developed by Fanatee. The idea behing this trivia app is very simple actually. You are given various crossword clues and you have to guess the correct answers. For each answer that you find you get bonus letters which will help you at the end find the hidden keyword. There are several worlds in this update and as the developers have mentioned, the game is soon going to be available for all Android devices as well. Please find below all the CodyCross Space Exploration - Group 910 - Puzzle 4 Answers.
Still can't find a specific level? Leave a comment below and we will be more than happy to help you out!
Space Exploration - Group 910 - Puzzle 4
Red fruit often mistaken for vegetable:
TV channel launched in 2012 by Magic Johnson:
Street Fighter martial artist with a spinning kick:
Simon from American Idol and Britain's Got Talent:
Marine creature whose name means "whale-horse":
Paul __; U2 singer known on stage as Bono:
Name of Noah's father in the Bible:
Henry __, writer of Tropic of Capricorn:
Scene of Cornish lifeboat disaster in 1981:
Common extrusive rock such as at Giant's Causeway:
Husband of Isis in Egyptian mythology:
LGBTQ dating app, started out just for men:
Game of bouncing a ball off a wall with racquets:
Soccer player who defends the net:
Minimalist style of straight lines, wood furniture:
Trade by exchanging one commodity for another:
Go back to level list
Loading comments...please wait...
Codycross solutions for other languages: