Space Exploration - Group 908 - Puzzle 5 Codycross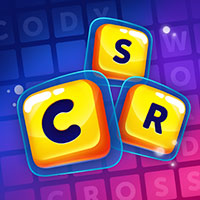 CodyCross is a brand new game developed by Fanatee. The idea behing this trivia app is very simple actually. You are given various crossword clues and you have to guess the correct answers. For each answer that you find you get bonus letters which will help you at the end find the hidden keyword. There are several worlds in this update and as the developers have mentioned, the game is soon going to be available for all Android devices as well. Please find below all the CodyCross Space Exploration - Group 908 - Puzzle 5 Answers.
Still can't find a specific level? Leave a comment below and we will be more than happy to help you out!
Space Exploration - Group 908 - Puzzle 5
Your heart has four of these to pump blood:
They make the Switch and Gameboy:
Female crosses between fish and people:
Symbol of remembrance and a girl's name:
Californian city home to the Rose Bowl stadium:
Law enforcement entity in Europe:
__ isle, Shakespeare's poetic picture of Britain:
Another word for toilet or WC:
2016 movie starring Shakira as a gazelle:
The coldest possible temperature: __ zero:
Singer known for Fever, when you hold me tight:
Raised letters on a book cover, for e.g.:
Firth championed this look in Pride & Prejudice:
Marvel's Scarlet Witch's name, Wanda:
What Yankee Doodle called the feather in his hat:
A couple might go to a resort for one:
Yankee Doodle said this about a feather in his cap:
Go back to level list
Loading comments...please wait...
Codycross solutions for other languages: