Space Exploration - Group 908 - Puzzle 3 Codycross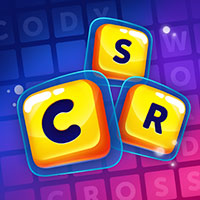 CodyCross is a brand new game developed by Fanatee. The idea behing this trivia app is very simple actually. You are given various crossword clues and you have to guess the correct answers. For each answer that you find you get bonus letters which will help you at the end find the hidden keyword. There are several worlds in this update and as the developers have mentioned, the game is soon going to be available for all Android devices as well. Please find below all the CodyCross Space Exploration - Group 908 - Puzzle 3 Answers.
Still can't find a specific level? Leave a comment below and we will be more than happy to help you out!
Space Exploration - Group 908 - Puzzle 3
1959 Disney film about a boy and a stray dog:
The British redhead who sings Thinking Out Loud:
Element named after what is now a dwarf planet:
Tube-shaped organelle of a eukaryotic cell:
1922 silent horror based on Dracula novel:
North American mammal similar to an antelope:
It's what the D in DC Comics stands for:
Socks that are thick or knee-high:
Celebrity panel game show first aired in 1962:
Danish brand "Probably the best beer in the world":
One accused of a crime in court:
Leftovers served up in Sandler's Lunch Lady Land:
Alcoholic drink also known as Jersey Lightning:
Go back to level list
Loading comments...please wait...
Codycross solutions for other languages: