Space Exploration - Group 907 - Puzzle 5 Codycross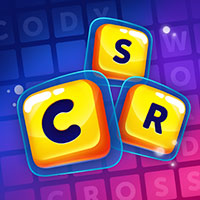 CodyCross is a brand new game developed by Fanatee. The idea behing this trivia app is very simple actually. You are given various crossword clues and you have to guess the correct answers. For each answer that you find you get bonus letters which will help you at the end find the hidden keyword. There are several worlds in this update and as the developers have mentioned, the game is soon going to be available for all Android devices as well. Please find below all the CodyCross Space Exploration - Group 907 - Puzzle 5 Answers.
Still can't find a specific level? Leave a comment below and we will be more than happy to help you out!
Space Exploration - Group 907 - Puzzle 5
It increases the deeper underwater you go:
Musical based around ABBA's biggest hits:
The movement of money into and out of a business:
Relating to anything scholarly; college professor:
Tall purple or yellow roadside weed:
Long Mediterranean fish, and a sheath for swords:
Ana __, Scissor Sisters vocalist with Jake Shears:
President Obama's vice president:
US term for a swallow dive (different bird!):
A type of small, decorative low-standing cabinet:
The Bermuda __, where ships and planes disappear:
Religious sect that outlawed Christmas:
Go back to level list
Loading comments...please wait...
Codycross solutions for other languages: