Space Exploration - Group 906 - Puzzle 5 Codycross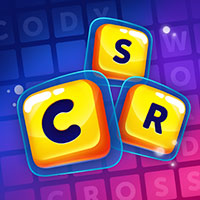 CodyCross is a brand new game developed by Fanatee. The idea behing this trivia app is very simple actually. You are given various crossword clues and you have to guess the correct answers. For each answer that you find you get bonus letters which will help you at the end find the hidden keyword. There are several worlds in this update and as the developers have mentioned, the game is soon going to be available for all Android devices as well. Please find below all the CodyCross Space Exploration - Group 906 - Puzzle 5 Answers.
Still can't find a specific level? Leave a comment below and we will be more than happy to help you out!
Space Exploration - Group 906 - Puzzle 5
Scientist who creates potions with elements:
Dabbling duck with a plain plumage:
Capital and largest city of Uganda:
This number of cooks spoil the broth!:
Indian legumes known as dal when split:
Horrible to look at, repulsive, unsightly:
German school of minimalist art and architecture:
Annual publication of predictions:
__ Murphy of The Dark Knight Rises and Inception:
Game in which you knock down pins with a ball:
Common name for diluted acetic acid:
Words spoken or thought directed at a deity:
US President who drafted the Virginia Plan in 1787:
Strap worn around the neck that holds an ID card:
Go back to level list
Loading comments...please wait...