Space Exploration - Group 906 - Puzzle 4 Codycross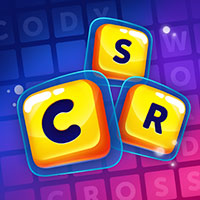 CodyCross is a brand new game developed by Fanatee. The idea behing this trivia app is very simple actually. You are given various crossword clues and you have to guess the correct answers. For each answer that you find you get bonus letters which will help you at the end find the hidden keyword. There are several worlds in this update and as the developers have mentioned, the game is soon going to be available for all Android devices as well. Please find below all the CodyCross Space Exploration - Group 906 - Puzzle 4 Answers.
Still can't find a specific level? Leave a comment below and we will be more than happy to help you out!
Space Exploration - Group 906 - Puzzle 4
The swan constellation in the Northern Hemisphere:
He succeeded Darius as king of Persia:
"Easy, __, beautiful, Covergirl":
Open pit area where stones can be extracted:
Green film covering old copper:
The part of the bone where blood cells are made:
Doctor __, Beatles medic "helps you to understand":
He investigates aliens with Scully in The X-Files:
Element called the building block for life:
Don Johnson and Melanie Griffith's actor daughter:
Peter in the musical trio Peter, Paul, and Mary:
Hockey team that plays at Rogers Place:
Go back to level list
Loading comments...please wait...
Codycross solutions for other languages: