Space Exploration - Group 906 - Puzzle 3 Codycross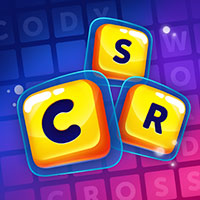 CodyCross is a brand new game developed by Fanatee. The idea behing this trivia app is very simple actually. You are given various crossword clues and you have to guess the correct answers. For each answer that you find you get bonus letters which will help you at the end find the hidden keyword. There are several worlds in this update and as the developers have mentioned, the game is soon going to be available for all Android devices as well. Please find below all the CodyCross Space Exploration - Group 906 - Puzzle 3 Answers.
Still can't find a specific level? Leave a comment below and we will be more than happy to help you out!
Space Exploration - Group 906 - Puzzle 3
Final operational shuttle built by NASA:
Scott's ex-whaling vessel on expedition of 1910-13:
Rotating serving tray in the middle of a table:
Branch of science that includes the periodic table:
Former capital of Gondor, founded by Elendil:
Olivia Colman played her in The Favourite:
Well-known online reference encyclopedia:
Finnish city considered the home of Santa Claus:
Taylor Swift wrote this song for Little Big Town:
An animated series about Cartman, Stan and Kyle:
The seventh Sunday after Easter:
Authors seek the favor of one:
Stadium where the Minnesota Vikings play:
Taylor Swift song passed on to "Little Big Town":
Stadium where the MN Vikings played until 2013:
Go back to level list
Loading comments...please wait...