Space Exploration - Group 906 - Puzzle 1 Codycross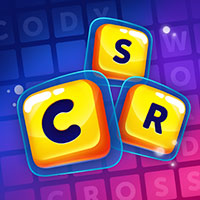 CodyCross is a brand new game developed by Fanatee. The idea behing this trivia app is very simple actually. You are given various crossword clues and you have to guess the correct answers. For each answer that you find you get bonus letters which will help you at the end find the hidden keyword. There are several worlds in this update and as the developers have mentioned, the game is soon going to be available for all Android devices as well. Please find below all the CodyCross Space Exploration - Group 906 - Puzzle 1 Answers.
Still can't find a specific level? Leave a comment below and we will be more than happy to help you out!
Space Exploration - Group 906 - Puzzle 1
__ technology proves if a soccer team has scored:
Changed a piece of music to fit:
Chinese mountain associated with Taoism:
A funny five-lined poem; a city in Ireland:
Describes the moving of blood through the veins:
Kim, Disney channel's animated teen spy:
Proxima __, closest star to Earth after the Sun:
Dynasty of Italian bankers and statesmen:
__ Rush, Oscar-winning actor in Shine:
Karen __, nuclear whistleblower unlawfully killed:
Baked pastry popular in France and England:
The only papal name to have ever begun with I:
Special 3D image created by lasers:
Place to buy merlot, chardonnay:
Credit card brand first introduced by Sears:
Go back to level list
Loading comments...please wait...