Space Exploration - Group 905 - Puzzle 5 Codycross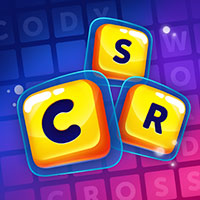 CodyCross is a brand new game developed by Fanatee. The idea behing this trivia app is very simple actually. You are given various crossword clues and you have to guess the correct answers. For each answer that you find you get bonus letters which will help you at the end find the hidden keyword. There are several worlds in this update and as the developers have mentioned, the game is soon going to be available for all Android devices as well. Please find below all the CodyCross Space Exploration - Group 905 - Puzzle 5 Answers.
Still can't find a specific level? Leave a comment below and we will be more than happy to help you out!
Space Exploration - Group 905 - Puzzle 5
To allow food or drink to pass down the throat:
Crowd Control producer, A Whole New Mind author:
Christian ceremony that wets a baby's head:
An official order to do something:
Proteins created by the body to act as catalysts:
Not nationally or internationally, sourced nearby:
Mixture of rolled oats, nuts and honey:
Sir Thomas or Lady Maria in Mansfield Park:
This Creek swept the board at the 2020 Emmys:
Ocean that touches California and Japan:
Surname of husband then wife who ran for president:
Creedence Clearwater __, the Fogerty brothers' band:
K-car, manufactured by Plymouth:
Go back to level list
Loading comments...please wait...
Codycross solutions for other languages: