Space Exploration - Group 905 - Puzzle 3 Codycross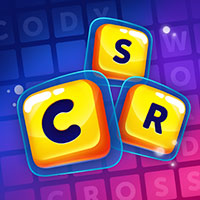 CodyCross is a brand new game developed by Fanatee. The idea behing this trivia app is very simple actually. You are given various crossword clues and you have to guess the correct answers. For each answer that you find you get bonus letters which will help you at the end find the hidden keyword. There are several worlds in this update and as the developers have mentioned, the game is soon going to be available for all Android devices as well. Please find below all the CodyCross Space Exploration - Group 905 - Puzzle 3 Answers.
Still can't find a specific level? Leave a comment below and we will be more than happy to help you out!
Space Exploration - Group 905 - Puzzle 3
Capital city in which you could visit the Kremlin:
Business making grapes into drinks:
Janet __; former chair of Federal Reserve Board:
Very strong; heavily concentrated:
Money demanded for prisoner release:
Facial hair sported by Uncle Sam and beatniks:
Night sky's brightest star, also called Dog Star:
__ in the Membrane, Cypress Hill song:
Stephanie __, who invented Kevlar:
Birth name of River Song in Doctor Who:
Muse of comedy in Greek mythology:
Electric device to kill mosquitoes:
1984 film where Daryl Hannah plays a mermaid:
People with green ones grow pretty gardens:
Magic Johnson's actual first name:
Money demanded for hostage release:
Go back to level list
Loading comments...please wait...
Codycross solutions for other languages: