Space Exploration - Group 905 - Puzzle 2 Codycross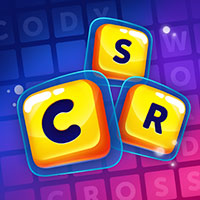 CodyCross is a brand new game developed by Fanatee. The idea behing this trivia app is very simple actually. You are given various crossword clues and you have to guess the correct answers. For each answer that you find you get bonus letters which will help you at the end find the hidden keyword. There are several worlds in this update and as the developers have mentioned, the game is soon going to be available for all Android devices as well. Please find below all the CodyCross Space Exploration - Group 905 - Puzzle 2 Answers.
Still can't find a specific level? Leave a comment below and we will be more than happy to help you out!
Space Exploration - Group 905 - Puzzle 2
Michael __, host of a popular chat show:
Musical ensemble; anagram of carthorse:
Alliterative star of 48 Hours, Prince of Tides:
Bouncing the ball while moving in basketball:
Bright poisonous mushroom, used to poison insects:
Artwork known in Norwegian as Skrik, or "Shriek":
Becomes smaller in number or size:
A mechanical, robotic human that completes tasks:
Gigantic predatory mammal found in the Arctic:
Comic book hero who fights the Green Goblin:
Daveed Diggs played this musical Thomas:
1990s Dick Van Dyke crime show, __: Murder:
Go back to level list
Loading comments...please wait...
Codycross solutions for other languages: