Space Exploration - Group 905 - Puzzle 1 Codycross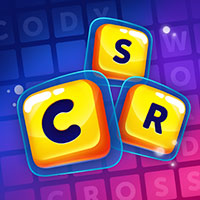 CodyCross is a brand new game developed by Fanatee. The idea behing this trivia app is very simple actually. You are given various crossword clues and you have to guess the correct answers. For each answer that you find you get bonus letters which will help you at the end find the hidden keyword. There are several worlds in this update and as the developers have mentioned, the game is soon going to be available for all Android devices as well. Please find below all the CodyCross Space Exploration - Group 905 - Puzzle 1 Answers.
Still can't find a specific level? Leave a comment below and we will be more than happy to help you out!
Space Exploration - Group 905 - Puzzle 1
Connect actors within six __ of Kevin Bacon:
Covering or filling with pale earthen material:
Greeks defeated the Persians at this sea battle:
Region of and another name for the Netherlands:
US Declaration says, "All men are __ equal":
Harry __, Homer Simpson's pet pig:
These firebreathers are chromatic or metallic:
__ Wright, Guyanese-British actress, played Shuri:
Resembling a vulpine creature:
Delay between audio and video footage:
Train song Drops of the fifth planet from the sun:
Home of the Braves baseball team:
Hospital attendant that maintains structure:
Go back to level list
Loading comments...please wait...