Space Exploration - Group 904 - Puzzle 3 Codycross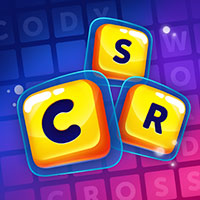 CodyCross is a brand new game developed by Fanatee. The idea behing this trivia app is very simple actually. You are given various crossword clues and you have to guess the correct answers. For each answer that you find you get bonus letters which will help you at the end find the hidden keyword. There are several worlds in this update and as the developers have mentioned, the game is soon going to be available for all Android devices as well. Please find below all the CodyCross Space Exploration - Group 904 - Puzzle 3 Answers.
Still can't find a specific level? Leave a comment below and we will be more than happy to help you out!
Space Exploration - Group 904 - Puzzle 3
Greek yogurt and cucumber sauce:
You might eat these backwards if you're stressed!:
Saturn moon named after a Titan in Greek mythology:
Ryan, actor in Deadpool and The Hitman's Bodyguard:
Window in a roof for letting in the sun:
Buffy slayed these in the long-running TV series:
Gourd that is used as a bottle/ladle:
Where Led Zeppelin's Stairway led:
A device which can store and process data:
Sir John __, British general, "Gentleman Johnny":
Month when the AAF spring league season starts:
Popular Mexican food chain named after a pepper:
Go back to level list
Loading comments...please wait...