Space Exploration - Group 904 - Puzzle 1 Codycross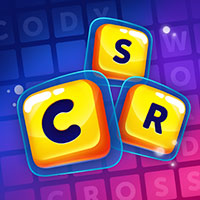 CodyCross is a brand new game developed by Fanatee. The idea behing this trivia app is very simple actually. You are given various crossword clues and you have to guess the correct answers. For each answer that you find you get bonus letters which will help you at the end find the hidden keyword. There are several worlds in this update and as the developers have mentioned, the game is soon going to be available for all Android devices as well. Please find below all the CodyCross Space Exploration - Group 904 - Puzzle 1 Answers.
Still can't find a specific level? Leave a comment below and we will be more than happy to help you out!
Space Exploration - Group 904 - Puzzle 1
The groove between one's nose and upper lip:
Yardbirds guitarist; Hi Ho Silver Lining solo hit:
Country whose Internet address abbreviation is KH:
River crafts should stay in them:
General __, Stephen Fry alter ego in Blackadder IV:
Edible seed of the coquito palm:
March to November is time to save this:
The wizarding school attended by Harry Potter:
Oh, What A Beautiful Mornin' is its opening number:
Who parents make dates with for a kid:
Colourless setting agent, from boiled animal bones:
State that's home to the Razorbacks:
Norway's supreme legislature, established 1814:
Go back to level list
Loading comments...please wait...