Space Exploration - Group 903 - Puzzle 1 Codycross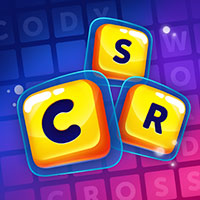 CodyCross is a brand new game developed by Fanatee. The idea behing this trivia app is very simple actually. You are given various crossword clues and you have to guess the correct answers. For each answer that you find you get bonus letters which will help you at the end find the hidden keyword. There are several worlds in this update and as the developers have mentioned, the game is soon going to be available for all Android devices as well. Please find below all the CodyCross Space Exploration - Group 903 - Puzzle 1 Answers.
Still can't find a specific level? Leave a comment below and we will be more than happy to help you out!
Space Exploration - Group 903 - Puzzle 1
Queen of Pop whose albums include Like A Prayer:
Month named after a two-faced god:
Comic strip featuring Charlie Brown and Snoopy:
Something relating to marriage or the ceremony:
System that prints text like it appears on screen:
John __, illustrated Lewis Carroll's Alice tales:
Supermarket with its first stores in the south:
Metalwork studio with furnaces for blacksmithing:
Rom-com fave who won an Oscar for The Blind Side:
Stonework used to make a building:
US city with the nickname The Windy City:
Realtor's term for house that doesn't need repairs:
Go back to level list
Loading comments...please wait...
Codycross solutions for other languages: