Space Exploration - Group 902 - Puzzle 5 Codycross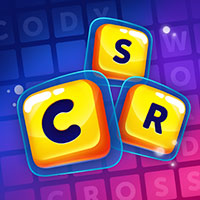 CodyCross is a brand new game developed by Fanatee. The idea behing this trivia app is very simple actually. You are given various crossword clues and you have to guess the correct answers. For each answer that you find you get bonus letters which will help you at the end find the hidden keyword. There are several worlds in this update and as the developers have mentioned, the game is soon going to be available for all Android devices as well. Please find below all the CodyCross Space Exploration - Group 902 - Puzzle 5 Answers.
Still can't find a specific level? Leave a comment below and we will be more than happy to help you out!
Space Exploration - Group 902 - Puzzle 5
Caribbean Codia shrubs or trees:
Final time to deliver something:
Second largest of the world's oceans:
A candidate trying to get elected is on this trail:
Woozy feeling of standing up too quickly:
Greta, Swedish climate activist:
Potato chip brand that comes in a can:
Swindling out of money, a shorn sheep analogy:
Wand/pointer used to interact with screen:
Classic play A Raisin __, by Lorraine Hansberry:
Joni who sang Free Man in Paris:
Tribe of the southern Great Plains:
Go back to level list
Loading comments...please wait...