Space Exploration - Group 902 - Puzzle 3 Codycross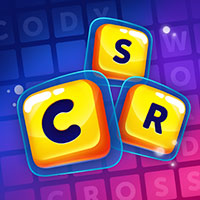 CodyCross is a brand new game developed by Fanatee. The idea behing this trivia app is very simple actually. You are given various crossword clues and you have to guess the correct answers. For each answer that you find you get bonus letters which will help you at the end find the hidden keyword. There are several worlds in this update and as the developers have mentioned, the game is soon going to be available for all Android devices as well. Please find below all the CodyCross Space Exploration - Group 902 - Puzzle 3 Answers.
Still can't find a specific level? Leave a comment below and we will be more than happy to help you out!
Space Exploration - Group 902 - Puzzle 3
Chemical compounds with just one oxygen atom:
Raffle or lottery with a winner chosen at random:
Journalists who ask lots of questions:
This superhero was blinded by radioactive matter:
Periodic table element between lithium and boron:
Smooth-skinned variety of peach:
New York populist tabloid newspaper:
Advertising campaigns and outreach strategy:
Final prayers given in dying moments:
Go back to level list
Loading comments...please wait...