Space Exploration - Group 902 - Puzzle 2 Codycross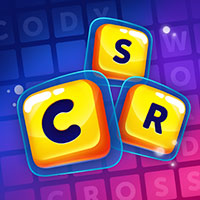 CodyCross is a brand new game developed by Fanatee. The idea behing this trivia app is very simple actually. You are given various crossword clues and you have to guess the correct answers. For each answer that you find you get bonus letters which will help you at the end find the hidden keyword. There are several worlds in this update and as the developers have mentioned, the game is soon going to be available for all Android devices as well. Please find below all the CodyCross Space Exploration - Group 902 - Puzzle 2 Answers.
Still can't find a specific level? Leave a comment below and we will be more than happy to help you out!
Space Exploration - Group 902 - Puzzle 2
American rapper known for 8 Mile, Stan:
Cloth many museum paintings are on:
Throwing yolky foods at someone's house:
Shadow-casting blade on a sundial:
Warren, producer and actor of Reds and Bugsy:
Water-loving mammals similar to weasels:
High altitude cloud, made of ice crystals:
Real or real life, not a simulation:
Chewy sweet can be soft, hard and ruin fillings:
They can be roller, Venetian, Roman or vertical:
Precious metal marking a 25th anniversary:
A word game using double meanings:
Steve, the man who crowned the wrong Miss Universe:
Beverly, author of the Ramona series:
Go back to level list
Loading comments...please wait...
Codycross solutions for other languages: