Space Exploration - Group 901 - Puzzle 5 Codycross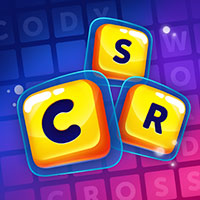 CodyCross is a brand new game developed by Fanatee. The idea behing this trivia app is very simple actually. You are given various crossword clues and you have to guess the correct answers. For each answer that you find you get bonus letters which will help you at the end find the hidden keyword. There are several worlds in this update and as the developers have mentioned, the game is soon going to be available for all Android devices as well. Please find below all the CodyCross Space Exploration - Group 901 - Puzzle 5 Answers.
Still can't find a specific level? Leave a comment below and we will be more than happy to help you out!
Space Exploration - Group 901 - Puzzle 5
Movie company founded by director Steven Spielberg:
Roman stoic philosopher known as the Younger:
Justin __ released Skinny Love in 2007:
Government's overseas representative:
The ice planet and 7th from the sun:
This type of family isn't related by blood:
If this green plant has four leaves, it's lucky:
A neck accessory worn by Donald Duck:
Number-named Millie Bobby Brown character:
Collector's item, uncommon object or event:
Tiny mammalian fetus beginning to form:
Go back to level list
Loading comments...please wait...
Codycross solutions for other languages: