Space Exploration - Group 901 - Puzzle 4 Codycross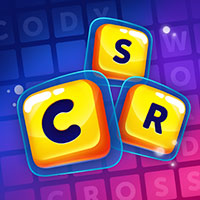 CodyCross is a brand new game developed by Fanatee. The idea behing this trivia app is very simple actually. You are given various crossword clues and you have to guess the correct answers. For each answer that you find you get bonus letters which will help you at the end find the hidden keyword. There are several worlds in this update and as the developers have mentioned, the game is soon going to be available for all Android devices as well. Please find below all the CodyCross Space Exploration - Group 901 - Puzzle 4 Answers.
Still can't find a specific level? Leave a comment below and we will be more than happy to help you out!
Space Exploration - Group 901 - Puzzle 4
Commercially rolled tube of tobacco for smoking:
Composer of the Moonlight Sonata:
Whitish flower with calming properties:
Tuscan soup made with kale and chunks of bread:
Let slip the __; Marc Antony's order:
Dried flowers with air-freshening scent:
Coco Chanel said you should always remove one:
Version and subsequent repeats:
TV series starring Cobie Smulders as detective:
University of Maryland mascots:
Place that was called Philistia in ancient times:
Go back to level list
Loading comments...please wait...