Space Exploration - Group 901 - Puzzle 1 Codycross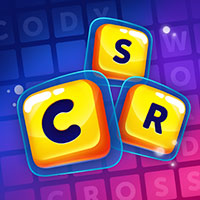 CodyCross is a brand new game developed by Fanatee. The idea behing this trivia app is very simple actually. You are given various crossword clues and you have to guess the correct answers. For each answer that you find you get bonus letters which will help you at the end find the hidden keyword. There are several worlds in this update and as the developers have mentioned, the game is soon going to be available for all Android devices as well. Please find below all the CodyCross Space Exploration - Group 901 - Puzzle 1 Answers.
Still can't find a specific level? Leave a comment below and we will be more than happy to help you out!
Space Exploration - Group 901 - Puzzle 1
Fundraiser where participants don't run:
British dame who played M in James Bond films:
Douglas Adams wrote a Hitchhiker's Guide to it:
In the O'Neill play, he Cometh:
Surprise ambush; catch someone unawares:
US blues musician, and singer of Goodnight Irene:
A translucent or white granular form of gypsum:
Film based on a recurring SNL sketch about aliens:
US State of which the motto is L'étoile du Nord:
Go back to level list
Loading comments...please wait...