Seasons - Group 70 - Puzzle 4 Codycross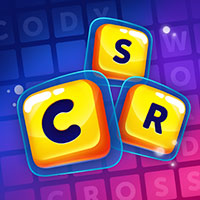 Please find below all the CodyCross Seasons - Group 70 - Puzzle 4 Answers. CodyCross is a brand new game developed by Fanatee. The idea behing this trivia app is very simple actually. You are given various crossword clues and you have to guess the correct answers. For each answer that you find you get bonus letters which will help you at the end find the hidden keyword. There are several worlds in this update and as the developers have mentioned, the game is soon going to be available for all Android devices as well.
Still can't find a specific level? Leave a comment below and we will be more than happy to help you out!
Seasons - Group 70 - Puzzle 4
Use this to avoid water rings on tables:
French term for cubed fried bread for soup:
Bed of a river or waterway, usually deep:
Process of creating a genetic copy:
US city with famous St Patrick's Day celebrations:
Sudden large amount of wealth, luck:
Hammers used to strike percussion instruments:
African country colonized by freed slaves:
Blossom, __ and Buttercup: The Powerpuff Girls:
Verdi's opera with Va, pensiero:
It is half the battle, according to G.I. Joe:
Urges Orestes to kill their mother:
Aromatic delicate herb related to parsley:
Formal hand signals of respect shown in the forces:
The Card __, Cézanne painting:
Today, Tomorrow and __; eternal Elvis album:
Go back to level list
Loading comments...please wait...
Codycross solutions for other languages: