Rainforest - Group 1205 - Puzzle 2 Codycross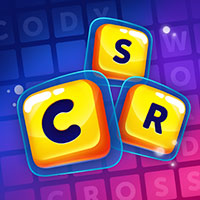 Please find below all the CodyCross Rainforest - Group 1205 - Puzzle 2 Answers. CodyCross is a brand new game developed by Fanatee. The idea behing this trivia app is very simple actually. You are given various crossword clues and you have to guess the correct answers. For each answer that you find you get bonus letters which will help you at the end find the hidden keyword. There are several worlds in this update and as the developers have mentioned, the game is soon going to be available for all Android devices as well.
Still can't find a specific level? Leave a comment below and we will be more than happy to help you out!
Rainforest - Group 1205 - Puzzle 2
Self-defense system developed by military forces:
European country whose capital is Sofia:
Largest friendliest rodent in the world:
Capital and largest town of the Faroe Islands:
Limiting rope around a cricket pitch:
Character type of Don Draper or Walter White:
Tag of irritating skin near a human's talon:
The grip of a tire on the road:
Type of candy The Chordettes sang about in 1954:
Rhetorical use of phrases of identical length:
Sac near the intestines with no apparent use:
Disease borne by Lincoln during Gettysburg Address:
Annie says this is when "The sun'll come out":
Restaurant serving savory slices of pie:
The written outline of a course:
Common misspelling of a restaurant that sells 'za':
Go back to level list
Loading comments...please wait...
Codycross solutions for other languages: