Popcorn Time - Group 396 - Puzzle 2 Codycross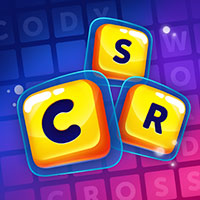 CodyCross is a brand new game developed by Fanatee. The idea behing this trivia app is very simple actually. You are given various crossword clues and you have to guess the correct answers. For each answer that you find you get bonus letters which will help you at the end find the hidden keyword. There are several worlds in this update and as the developers have mentioned, the game is soon going to be available for all Android devices as well. Please find below all the CodyCross Popcorn Time - Group 396 - Puzzle 2 Answers.
Still can't find a specific level? Leave a comment below and we will be more than happy to help you out!
Popcorn Time - Group 396 - Puzzle 2
Small groups of words, sayings:
The abbreviation DM on Facebook: Direct __:
Cassava root starch used to make a milky pudding:
Composer who wrote the "William Tell Overture":
Raiders of the __, Indiana Jones film:
Personal view; people often polled for:
Material often used to make belts and shoes:
Capital and largest city in Iraq:
Not eating/drinking for a set period of time:
Happy __, elated by a man's name:
Smooth to the touch, like a common soft fabric:
MMA Submission, when an opponent __:
Chameleons and geckos are these:
The witch from Shakespeare's The Tempest:
Hit song by Pat __: "Hit Me With Your Best Shot":
Drawing to illustrate a theorem:
Go back to level list
Loading comments...please wait...